Every now and then, the mood to rewatch our old Disney favourites strikes again. As adults, not only do we pick up on a whole host of jokes and references we couldn't understand as kids, but we can also make the entire watching experience a whole lot more fun – with drinks. Here are some of our favourite recipes for Disney inspired cocktails to add an extra dose of magic to your movie night.
---
For Poor unfortunate Souls
TikTok user @SinCityBartender, a bartender from Las Vegas, spends his time mixing up unique and striking themed cocktails. Here's his tribute to one of my all-time favourite villains, The Little Mermaid's Ursula.
How to do it:
But this one's not only for the booze-lovers, because there's a non-alcoholic Ursula cocktail too!
For the virgin Ursula:
3 ounces of grape soda
3 ounces of sprite
2 ounces of Powerade
Cook up your popcorn, grab your drink, and get ready to turn your Disney movie night into a very different experience. You can even turn it into a Little Mermaid drinking game if you really want to take it up a notch! I'll leave figuring out some rules up to you.
---
Barracuda Punch up your movie night
Remember that part in Finding Nemo where his mom gets killed by the barracuda? Well it's a whole lot less depressing when you have a cute drink in hand.
This non-alcoholic Barracuda Punch is a great way to add some extra flavour that doesn't discriminate against those who can't or don't want to drink. Admittedly, it does look a little gory – but that's supposed to be part of the fun…I think.
How to do it:
pomegranate boba
3oz coconut water
5oz frostbite mountain dew
1oz grenadine
You could even add a little bit of colourless alcohol, like vodka or gin, if you're feeling adventurous and think it needs an extra kick.
Either way, this drink is sure to transform your Finding Nemo experience into a full on event!
---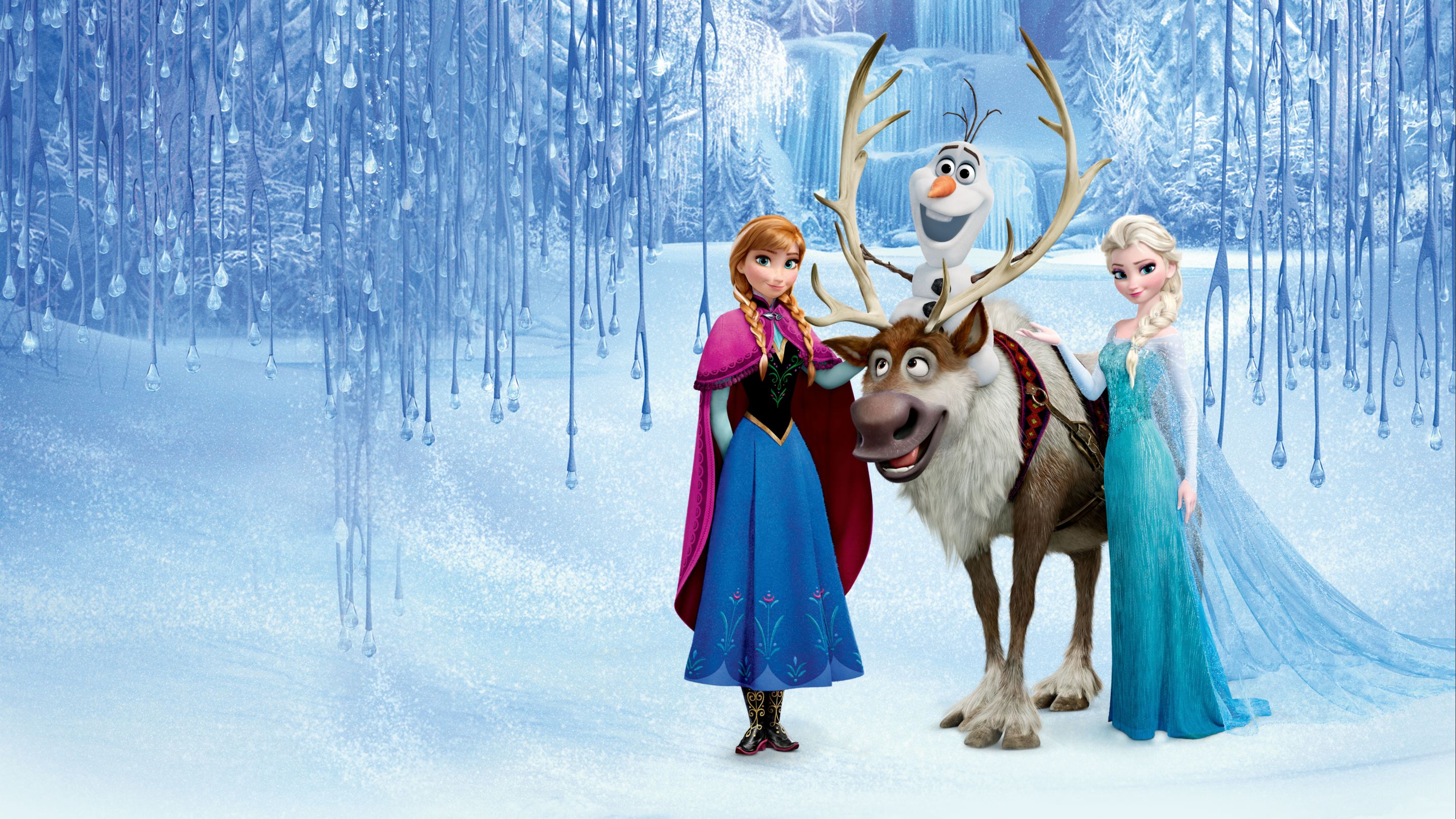 If you need to 'Let it Go'
Ok, so I know this one is technically called the Let it Snow, and it's more Christmassy than Disney, but how great would this look in your hand while you're watching Frozen for the 62nd time? I firmly believe that this cocktail needs to be renamed the Let it Go (sang in the voice of Idina Menzel) because it will make your viewing experience that much cooler. Get it?
Again, this one's non-alcoholic, so it's perfect for everyone to enjoy, but you can of course add a kick of some kind if you choose to (and if you actually know what you're doing).
*Warning, this one's not suitable for vegans and lactose intolerants!
How to do it:
3oz

pineapple juice

1oz Pina mix
1oz blue curacao syrup
1oz heavy cream
shake it all together
rim the glass with blue sprinkles
pour and enjoy!
---
The poison apple
A Disney classic, and almost a character in itself, we couldn't let this list go by without including the deliciously deadly poison apple, a tribute to Snow White.
While this drink will not actually kill you, it might send you straight to heaven. And yes, that description is lame, but it'll sound better after you've had a few glasses.
How to do it:
2oz apple whiskey
2oz green apple Gatorade (or equivalent)
2oz Cranberry juice
Shake it all up
and pour!
It may not be as pretty as some of his other recipes, but if you're into apple, it may be just what you're looking for.
---
Herculade to the rescue
Another non-alcoholic option, this Hercules inspired cocktail could really go well with any movie of your choice.
For those manly men who fear holding a glass with anything pink and glittery in it ( but also don't really drink), this one's for you.
How to do it:
5oz lemonade
0.25oz blue curacao syrup
0.25oz grenadine
Shake it all up
pour
top with Sprite
This fizzy delight will give you the energy to fulfil your hero potential and have a great time watching that wonderful Disney classic.
---
Finally, The Tangled Martini
The last on our list of Disney inspired cocktails, but certainly not least, is this adorable purple martini inspired by Tangled.
How to do it:
1.5oz Empress Gin
1.5oz strawberry vodka
0.5oz lemon juice
0.5oz simple syrup
Shake it all up
pour
This one can be enjoyed at the top of a tower or simply on your sofa, in front of the TV. You don't have to be a princess to drink princess drinks, either!
---
 @SinCityBartender has a massive variety of other cocktails on his Tiktok page, which suite every theme imaginable. Whether you're a Pokemon, Marvel, Star Wars, or Harry Potter fan, he's devised a phenomenal drink to suit your movie night.
Just don't forget the popcorn, or even with these dazzling Disney inspired cocktails in hand, your movie experience just won't be complete.